Our world has been built by the minds of great men and women from all over the world. These people dreamt about what most considered to be impossible and succeeded in bringing them to reality. Their sheer will, determination, and genius made life infinitely better for all of us. But amongst geniuses who literally changed the world, there are a few who came to regret creating their inventions.
An idea born in the mind of someone may have the most purest intentions but once it's out there in the world, people can shape it and distort it to their needs. Sometimes the usage of an invention in a particular way might not have entered the mind of the inventor and what was created for good purposes gets used for bad.
Here are some of the greatest people who came to loathe what they created.
1.

Alfred Nobel – The man who paved the path for destruction and peace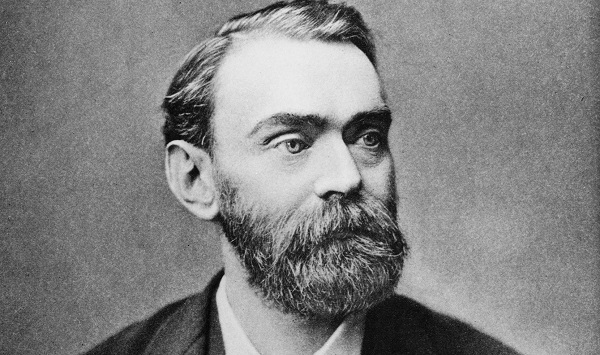 Alfred Nobel's life history is one that is deeply interesting. Here was a man who was an industrialist, an engineer and an inventor who later came to be synonymous with the word "peace" through his Nobel Award foundation. In 1860, he was looking for ways to blast rock efficiently and he discovered that mixing nitroglycerine with silica would create a volatile paste called dynamite. However, when he saw that people were misusing his creation for maiming and murdering people, he came to regret his own invention. In his will, he stipulated that most of his assets should go towards the creation of a unique fund that would reward people who brought a positive change in our world. To this day, it honors the work of people all over the world who aim to truly make our world a better place. In many ways, though he did not live to realize it, he managed to transform his biggest regret into one of mankind's greatest triumphs.
2.

J. Robert Oppenheimer and the heavy burden he had to shoulder
J. Robert Oppenheimer, who is considered to be the father of the atomic bomb, held the position of Director of the Los Alamos Lab during the time of the World War II. Countries were fighting each other, millions of people were dying every day and there was no end in sight. While creating the atomic bomb, everyone on the research team believed that they were creating a safer world for themselves and the citizens of their country. However, after seeing the mass death and destruction of millions of Japanese people, they came to regret making the bomb. Oppenheimer in his last years talked about how the war had made humankind numb and that they had made a grave mistake in ever creating the weapon of mass destruction. The atomic bomb did win the war for America but in the most horrific and cruel way possible.